Get RealFit
RealFit is available as Early Access now, including:
Preset workouts for cardio and strength training
An exercise library for building your own custom workouts
Games which use exercise mechanics to get you moving
Real-time stats tracking and records saved to your profile
Choose the best store to get RealFit for your headset here:
Get RealFit
Get Moving
RealFit uses bodyweight training mechanics so you can get moving in the way that works best for you.
Fun games like Bubble Pop! and Flappy Bird get you warmed up and help motivate you to do squats or pushups to beat the game.
You don't need any extra exercise equipment to get active using RealFit - all you'll need is: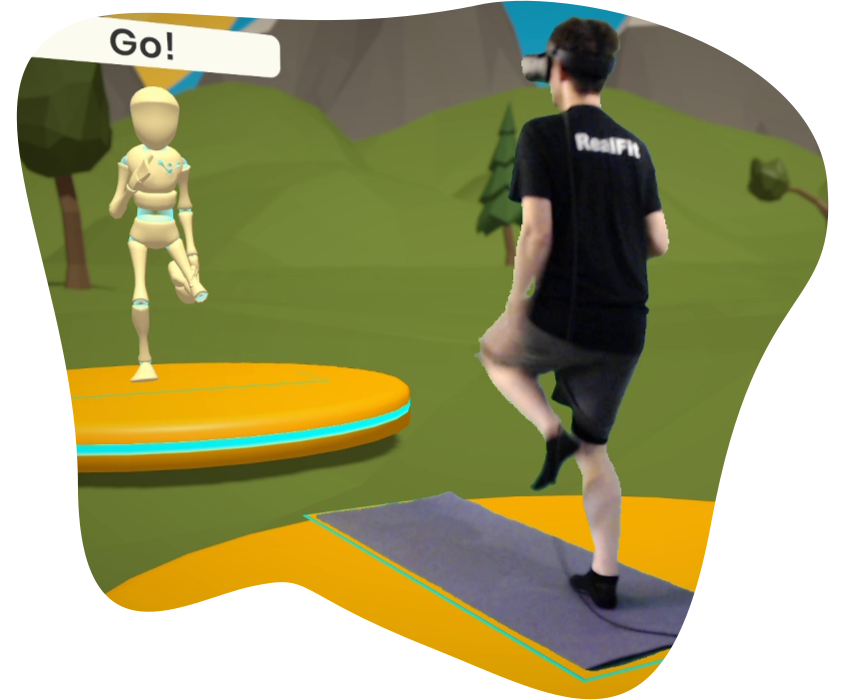 Real Fitness
A fun way to workout your body based on your own fitness level.
RealFit uses varied exercise dynamics to deliver an effective workout, choose from a pre-set workout or build your own from the custom menu, you can even add games into your workouts to mix things up!
Your RealFit profile lets you keep track of your stats and scores from workouts and games, so you can see your how you're doing over time.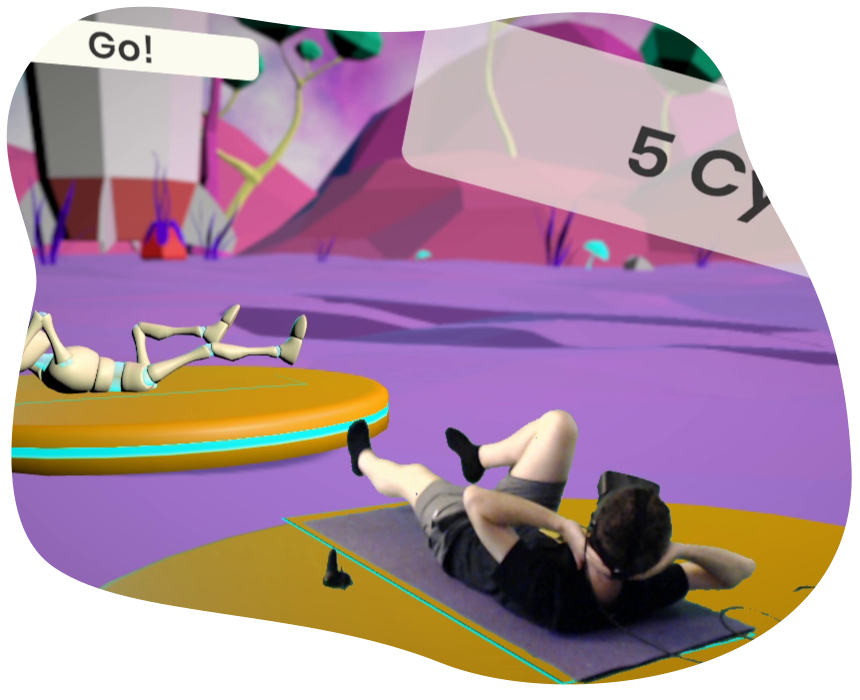 Virtual Reality
Don't feel stuck in the same old space, take your workout into whole new immersive environments in VR.
RealFit uses VR to track your moves and when we launch fully you'll be able to play these back in your next workout, giving you the chance to compete against your past self!
Follow us on social media or join our Discord to hear more about what we're working on next.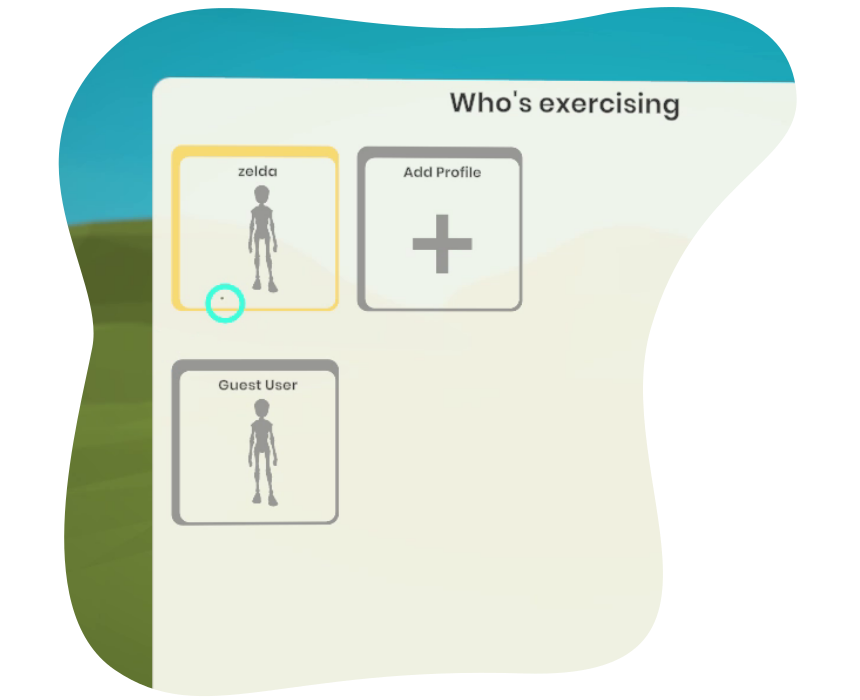 Join In!
Come say hi and join the discussion on our social media channels, we'd love to hear from you.
​We'll be working hard to incorporate your feedback; please join our Discord to let us know what you think!

Get RealFit